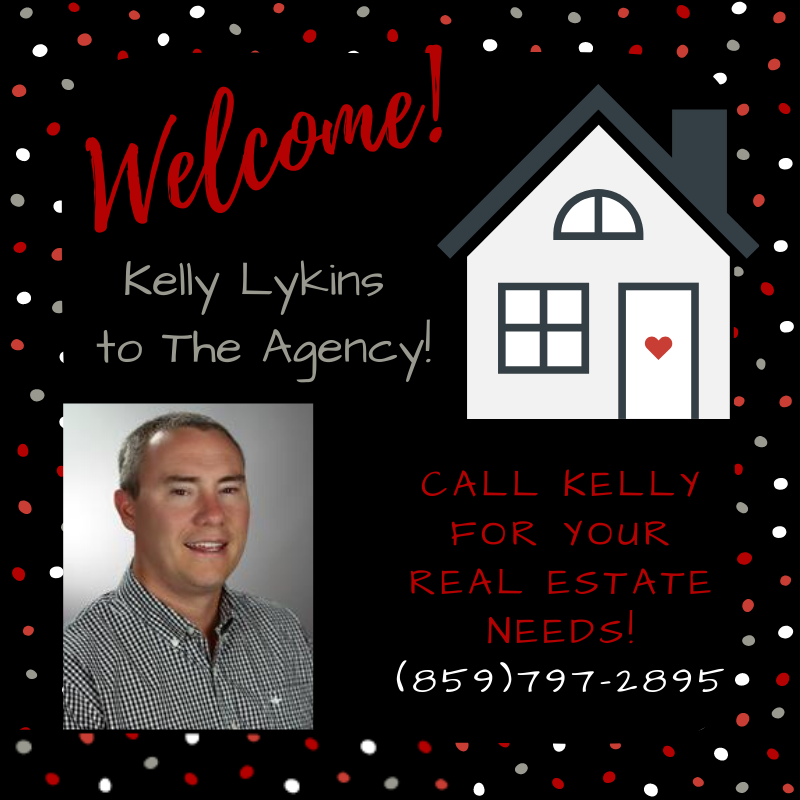 Please join us in welcoming Kelly Lykins to The Agency!
Kelly, a 3rd generation realtor, licensed in 2016 who was born & raised in Paris, KY, & has lived in Lexington, KY for 8 years now with his twin girls, has built quite the resume in a short time. His hard work, charisma, & passion to serve others has helped bolster his reputation as a qualified Realtor. Kelly's passion is helping first time home buyers navigate the process, listing homes & farms, to finding that diamond in the rough property, or providing help in the luxury market. He is also actively involved in prison ministry, his church, tennis & golf, & working out at the local Y!
For all of you central KY real estate needs, be sure to call Kelly at (859)797-2895!