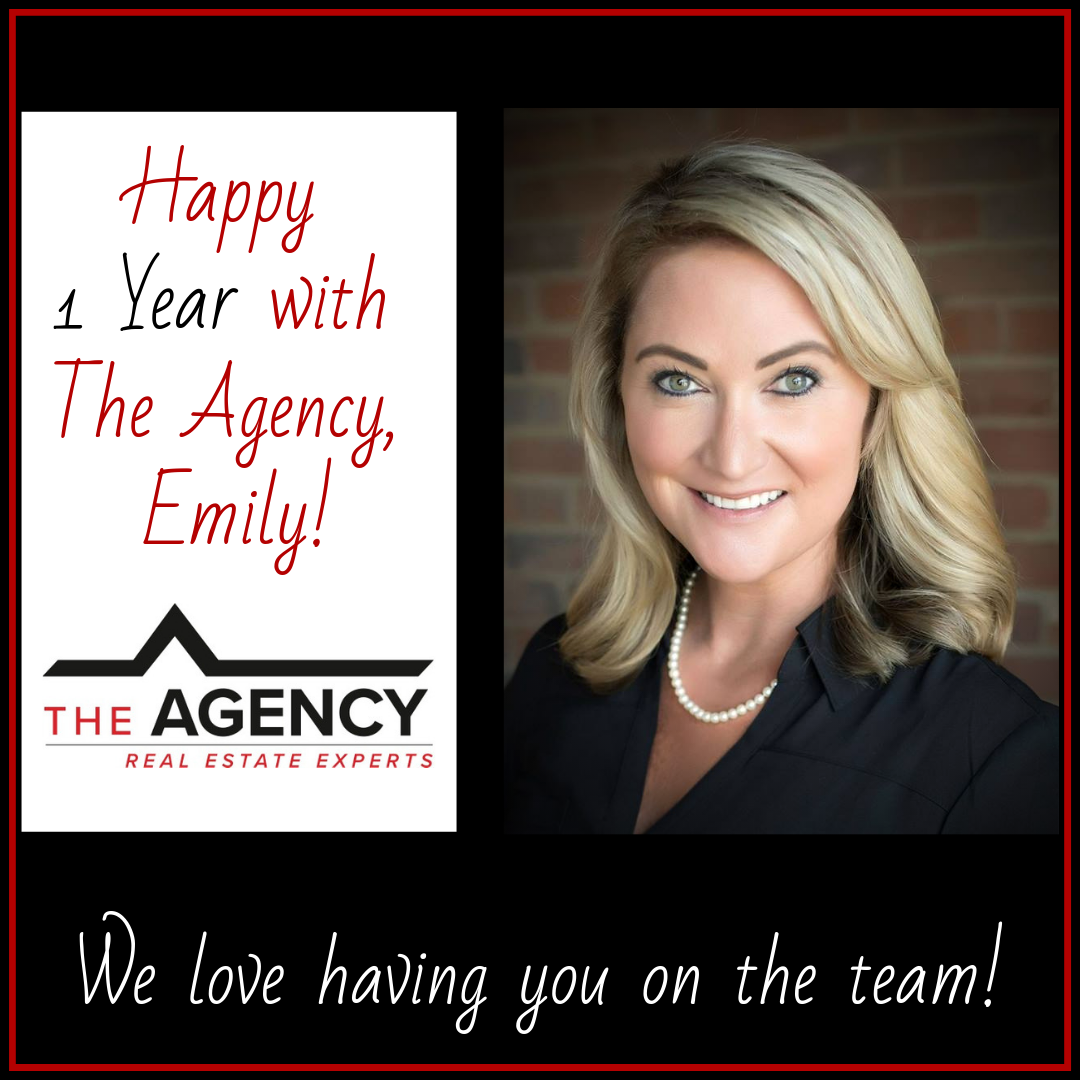 Tomorrow marks the ONE YEAR anniversary of Emily Keefe being at The Agency!
We're ecstatic you that joined us at The Agency!
We can't believe a year has already come and gone, but we are so thrilled to be in business with you!
You are such a valuable part of our team! We love having you on our team!